Own The Master Distribution Rights For Your Country Today!
We're always interested in talking to passionate logistics or advertising enthusiasts who are driven and committed to bringing Ad-MOTO to new parts of the globe. We partner with Master Distributors who secure the exclusive rights to a territory to open a number of mircohubs over a number of years, as agreed between the Master Partner and Ad-MOTO.
We only have a limited number of cities available. We are currently are taking expressions of interest in the following cities.
Are You Wondering If You've Got What It Takes To Be An Ad-MOTO Master Distributor
Ad-MOTO is seeking enthusiastic individuals or companies who are passionate about logistics, Advertising and who live and breathe a 'can do' attitude! As a Distribution Partner at Ad-MOTO, you will be supported by a dedicated team of experienced professionals and proven systems and processes to help you realise your business goals. Take the steps to join one of the world fastest growing brands today!
Talk to our International Distribution team for more information.
Own The Next BIG Advertising Opportunity
At Ad-MOTO, we are committed to providing a unique experience that is fun, exciting and reliable for each and every customer. This focus, coupled with a wide variety of amazing boxes for every market, proven systems and innovative marketing campaigns is the foundation of Ad-MOTO's success.
Since opening in 2021, Ad-MOTO has become one of the worlds most talked-about advertising platforms, and market demand from prospective distribution partners remains impressively high!
Available Distribution locations
A limited number of distribution opportunities are available. Select a location and register your interest.
London / LA / New York / Paris / Milian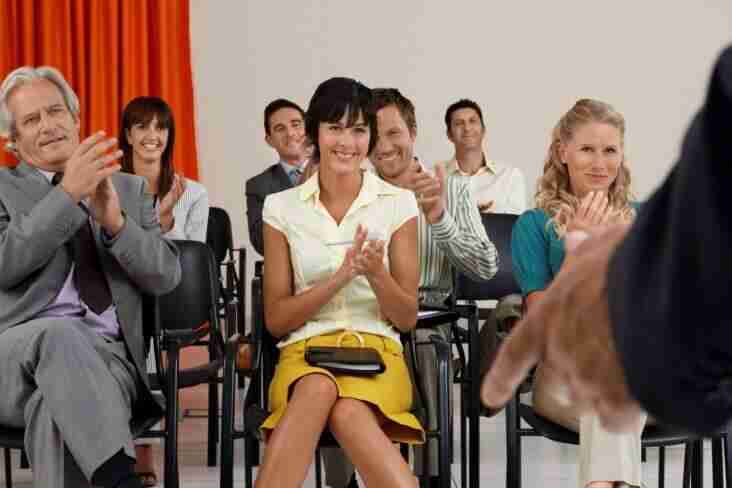 12 Simple Steps To Getting Start
Improve Your Position, Today!
Express your interest in distribution with Ad-MOTO or suggest an area. You will receive an automatic email containing more information about distribution with Ad-MOTO.
Register and complete your application suggest an area
Ask us an (AI Powered) Question!
Frequently Asked Questions
What does a master distributorship entail?

When you are appointed as an Ad-MOTO Master distributor, you have the exclusive rights to open an agreed number of Ad-MOTO Mirco hubs over an agreed time frame in a given market.

As the Master Distributor, you will be required to own and operate a number of company-owned Mircohubs, although you will also have the ability to grant sub-distributorships to third parties.

The Master Distributor will be required to establish significant infrastructure to support the distributor network, including Training, Marketing, Leasing, Design & Development and Supply Chain Management divisions.
What is the master distributor fee?

The initial cost of an Ad-MOTO Master Distributorship varies significantly between countries, depending on variables such as the size of each market and therefore the development schedule. The Master Distributorship Fee is discussed in detail with the preferred Master Distributorship prospect/s for each market once these Groups have been identified.
Do I have to pay ongoing distributorship fees?

The Master Distributorship Fee is calculated on the minimum number of mircohubs to be opened in a given market. The number of mircohubs and the timeframe in which these mircohubs are to be opened is referred to as the Development Schedule and is mutually agreed by both Ad-MOTO and the Master distributor.

If the Master distributor opts to open mircohubs in addition to the initial development schedule, a fee will be payable on the opening of each additional HUB. This fee is again determined in consideration of the size of the market itself.
What is the ongoing royalty fee?

Again, the value of the on-going royalty fee varies between markets, primarily based on the size of the market and the different market constraints. The royalty fee is discussed with the preferred Master Distributorship Partners within each market.

Sub-distributors mircohubs also are subject to payment of an ongoing royalty.
What is the ongoing marketing levy?

The International Marketing Levy is TBA% of gross monthly turnover for Master Franchise company-owned mircohubs, however only 1% is repatriated to Ad-MOTO. The 2% balance is to be spent by the Master distributor in increasing the brand awareness of Ad-MOTO in their local marketplace.
How much are store establishment costs?

The average store establishment cost for a 200sqm mircohub in Europe is 225,000 – 335,000. This includes the signage, fit-out and all equipment. The average cost for a similar-sized HUB an international market is going to depend on the variables such as the cost of materials and the availability of the equipment, however we are confident the establishment costs are going to be less than that of London in the majority of markets we are looking to enter.
What training is provided?

The General Manager and the Training Manager of the Master distributor are required to complete a minimum 4-week training program prior to opening their first mircohub. The majority of this training is conducted in London, with an International Field Consultant assisting you in the local market upon opening the first mircohub.
What ongoing training & support is provided?

Each Master distributor will have an International Field Consultant appointed to be their key point of contact for all of their queries, training, support and ongoing operational needs.

There will be a minimum of 2 trips to the local marketplace by Ad-MOTO during the first year of operation and these trips may be undertaken by either the International Field Consultant and/or relevant expert Ad-MOTO personnel, depending on the needs of the Master distributor. Through the International Field Consultant, each Master distributor will have access to all of the different divisions of Ad-MOTO Australia to satisfy their ongoing support needs including Finance, Franchising, Marketing, Training, Design & Development, Leasing, Operations and Purchasing.
Can I buy just one HUB?

Ad-MOTO does not grant single unit franchise opportunities outside of London. If you are interested in being granted an Ad-MOTO Distributor overseas but a Master Distributorship opportunity is not viable for you, you may be interested in being considered for a subdistributorship (single-unit) opportunity. Our Master distributors have the option to either own and operate Ad-MOTO mircohubs in their respective markets themselves, or grant individual distributorships to third parties (sub-distributors). Should a sub-distributors opportunity eventuate in a particular market, the Master distributor will be responsible for the recruitment and selection of such individuals. If you are interested in being considered for a sub-distributors opportunity, please send an email to yo@check.cpi-alumni.com and we will forward your interest to our Master distributor on your behalf.
Is the application deposit refundable?

Yes, the application deposit is fully refundable at any stage in your recruitment process. Once approved as an Ad-MOTO distributorship partner, your deposit will cover the legal costs incurred with the creation of your distributorship documentation. Please note that the $12,200 application deposit is not included in the purchase price of your Territory.
How much does your distributorship opportunity cost, what does this price include and what other costs will be incurred in addition to this price?

A new Ad-MOTO Territory, on average, costs between $250,000 – $3,500,000 This contract covers the distributorship fee, training of advertising sales staff, bikes, scooters and trikes all with and Ad-BOX's. And most the valuable part the, Territory. In addition to this, you will need to budget for working capital for hub managers and sales staff…

If you are interested in buying an existing Ad-MOTO business, you will negotiate the sale price directly with the existing owner of the Territory or their nominated business broker. You will need to pay the $12,200 application deposit plus the training fee ($24,000) to Ad-MOTO, on top of the price you negotiate with the Territory owner.

Please note that you will also need to supply a bank guarantee to the landlord of Mirco hub (similar to a 'rental bond' paid to the landlord at the beginning of a lease term).
How much working capital do I need?

We recommend you seek external financial advice on this figure, however, a rough number to work with is 10% of the purchase price.
Do I need cash or equity towards the purchase of a distributorship?

Yes, you will have access to at least 50% of the purchase price of the business. You may have this in actual cash, funding from family and friends, equity in your home/ investment properties or a combination of all of these. Please be aware that we will request proof that you have access to these funds throughout the distributorship recruitment process.
How much money will the bank lend me?

We do have relationships with some major banks so what this means is that they are familiar with our distributorship model and our processes, so the lending process is generally less arduous than when starting your own business from scratch. Please speak to the International Distribution team about which banks are currently working with Ad-MOTO .

Typically, the banks will lend up to approximately 50% of the purchase price in the form of a business loan. We recommend that you commence discussions with your bank as soon as possible to understand your lending capacity and whether investing in a distributorship with Ad-MOTO is a viable option for you.
What kind of returns can I expect from running an Ad-MOTO distributorship?

Due to a significant number of variables when operating a distributorship, we can't provide you with concise figures before you start. Once we receive your application form and your initial telephone interview is complete, you will receive a Confidentiality Agreement. Following the execution of this agreement, we will provide you with the historical sales figures from the skoot media and a financial planning guide to assist with your preparation of a business plan. It's imperative that you seek independent financial advice as a part of your due diligence and that you create your own forecasting and business planning documentation.
Do I need to find hubs for the Territory?

No, at Ad-MOTO we have a team of carpark leasing experts ILS that assist our partner network in securing new sites and negotiating lease renewals in consultation with the Territory owner. Once a new site is available to move into, we will list it on the 'available distributorship locations' on the Ad-MOTO International Distribution website.
If I suggest a location, does that mean I will be awarded that site?

We encourage all existing distributorship partners as well as external interested parties to suggest locations and we have a robust system in place for assessing these sites. We also receive an influx of site suggestions all the time so it is likely that you are not the first person who has suggested the location. The final decision sits with our International Distribution team to put forward the very best distributorship partner for each site.
Do you train me? Who pays for my training? Where do I go for training?

We have a comprehensive training program in place for all new partners entering our network. The training programme is three weeks long and takes place in London. Our comprehensive training is inclusive of front and back of house operations. You will also be provided with support in your new Territory by the Learning & Development team in your first days of operation. You will feel confident to step into your new territory understanding all facets of running that business after working closely with our dedicated Learning & Development team!
Does Ad-MOTO release their distributorship selection criteria?

To protect the integrity of the recruitment process, we are unable to release the criteria of our application process. However, to give you a couple of hints, we are looking for business-minded people who love our brands and want to contribute positively to our distributorship network!
How long will it take to come through the application process?

Every distributorship candidate's journey through the application process is different as there are always many variables at play. Typically our candidates reach the final assessment stages of our application within 4-6 weeks of applying. We will work with you at a pace that you are comfortable with however, please be mindful that timeframes may vary depending on a number of factors. We always endeavour to operate transparently so that you understand where your application stands at all times.
Do I need previous logistics and advertising industry experience to become a distributorship partner?

No, you don't. But you must have a hunger for success, love the Ad-MOTO philosophy and have an unmatched enthusiasm for your business. This is all achievable without prior logistics or advertising business ownership experience! A genuine appreciation for great customer service is also integral to growing as a successful distributorship partner. We will supply you with all of the tools, systems and process to assist you in reaching your business aspirations.
By placing an enquiry on the website, is that all I have to do to start the process?

Once you submit an enquiry keep your eye on the email address you supplied! You will receive an instant bounce back email with a link to the Our information pack and your own unique login username & password. You will need these unique details to proceed to the full online application form and start your Ad-MOTO adventure. As the email sent to you is automatically generated from our system, sometimes the response can end up in your junk mail account, so please be sure to keep an eye out for it!
What costs am I likely to incur once owning the business?

For more information on this, please refer to our Information Pack:
Royalty – TBA% of sales
Marketing – TBA% of sales
Both of the above payments are made monthly
There will be other costs that you will incur as a business owner. We will inform you of these as you work through the application process.
Can I source my own supplies for the business?

There will be elements of the supply chain that you can seek permission to source locally. Your distributorship Business Consultant will offer you advice about this before you begin trading as a distributorship partner
What ongoing support will I get from Ad-MOTO ?

Ad-MOTO has a large network of professionals at the global support centre in London to assist our distributorship partners. Our support teams cover areas such as Marketing, IT, Finance, Leasing, Product & Supply and Territory rollout just to name a few. You will also enjoy support from our dedicated team of operations professionals on the ground in each state to assist you with your day to day needs and to mentor you as a business owner.
How long is an Ad-MOTO distributorship Agreement?

If you are purchasing a new Territory, the term of the distributorship Agreement will be 10 years. If you are buying an existing Ad-MOTO Territory, you will be offered the remaining term left on the existing agreement for that Territory.
How long is the typical lease term? Why is the distributorship & lease term different?

Lease terms vary from Territory to Territory. Typically, a retail lease term is around 4 – 6 years in duration. The term of the lease is set by the landlord and while we will always look to secure the longest possible lease, it is unlikely that your distributorship agreement term and the term of your lease will be congruent. This is not a problem. As a distributorship partner, you are able to sell your asset (your distributorship) at any time throughout the distributorship agreement term or the lease term. It is important to note that your business will always be worth the most at the beginning of a new lease & distributorship agreement term. If you have any questions about this, please contact the Ad-MOTO International Distribution team as we are happy to provide more information about this.
What if I want to own more than one Territory?

At Ad-MOTO we have a policy that all new distributorship Partners must own and operate their first business for a minimum of 6 months before being considered for additional Territorys. As long as you have proven yourself as a strong operator, you have the financial ability to acquire additional businesses and you have a plan as to how you wish to operate multiple businesses we will happily discuss multi-counrty opportunities with you.
Do I need to work in the business full-time or can I run my distributorship under management?

At Ad-MOTO, our experience is that the most profitable business is owner-operated. For that reason, we have an expectation that our distributorship partners are working in their businesses. The distributorship agreement stipulates that you must commit yourself to the business on a full-time basis for the first 6 months and for at least 20 hours per week thereafter. Ideally, we are looking for full-time owner-operators.